Report: Asia's diesel market keeps a fine balance despite export headwinds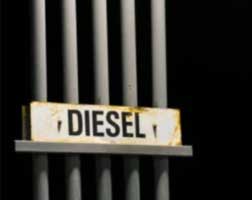 By Serena Huang, APAC Lead Analyst at Vortexa
Asia's diesel/gasoil exporters are facing growing headwinds in moving barrels to the West as ample supplies in the latter region keep the East-West arbitrage narrow. European refiners are ramping up refinery runs as margins strengthen seasonally, while US refiners keep South America well-supplied. Strong Middle East diesel flows heading West have further intensified competition with long-haul barrels from Asia. Despite the challenges, Asia's diesel/gasoil balances have been moderated by three key drivers – China's slowing exports, robust regional demand and newbuild VLCC arbitrage – maintaining regional cracks stable.
China's diesel/gasoil exports restraint keeps regional supplies in-check
In a way, China's drastic cutback in diesel/gasoil exports since June has come at a perfect time in regulating regional supplies. With state-owned refiners running out of product export quotas and light cycle oil (LCO) imports drying up after the consumption tax levy in June, the country's diesel/gasoil exports fell for the third consecutive month to 320,000 b/d in June, almost half the volumes seen in April. Exports are projected to fall even further in July, down to 180,000 b/d, setting a year-to-date low record.
But an uptick in South Korea's diesel/gasoil exports this month is partially offsetting lower volumes from China. Exports are estimated to be up nearly 15% month-on-month to 460,000 b/d in July, a likely result of more LCO converted or blended into gasoil as demand for the intermediate blend component from China fades. In fact, exports to Singapore have surged threefold to over 110,000 b/d in July, with several low sulphur marine cargoes headed for bunker demand.
Australia and Southeast Asia's diesel/gasoil demand holds up
Diesel/gasoil imports into Australia and Southeast Asia have remained robust in recent months despite the raging pandemic. Combined imports into the region, excluding storage hubs Singapore and Malaysia, are estimated at 210,000 b/d in July, holding stable compared to previous months. Stronger imports from the Philippines and Vietnam have compensated for weaker demand from other parts of the region. Meanwhile, imports into Australia estimated at 390,000 b/d in July are on-track to reach the second highest monthly total for this year as mining activities prop up demand.
Newbuild VLCCs continue to work the East-West arbitrage, faces rising Middle East competition
Although the East-West arbitrage is thin on paper, newbuild VLCCs improve the economics to move diesel/gasoil barrels to the West by lowering per-ton freight costs. Newbuild VLCC CS Hunan Venture made its maiden voyage in June, picking up diesel/gasoil cargoes from Taiwan, India and the UAE, before heading to Southworld STS for discharge. But thin economics have seen more newbuild VLCCs in the last month bypassing Asia and heading to the Middle East to load crude (i.e. Eneos Dream, C.Brave) or diesel/gasoil (Serendipity). Another six newbuild VLCCs are expected to be delivered this quarter, offering more tonnage supply to carry diesel/gasoil to the West but conditional on a favourable arbitrage.
Read: ExxonMobil to buy renewable diesel from Global Clean Energy