Repsol, Enerkem, and Agbar to build a waste to chemicals plant in Spain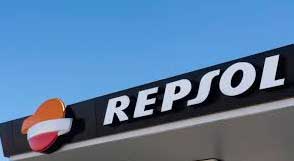 The Spanish multi-energy company Repsol together with Canadian cleantech company Enerkem, and Spanish water and waste management specialist Agbar  will build the first waste to chemicals plant in Tarragona, Spain, under the joint venture Ecoplanta Molecular Recycling Solutions. The plant will have a capacity to convert around 400,000 tonnes of non-recyclable municipal solid wastes to produce 220,000 tonnes/year of methanol for renewable plastics or advanced biofuels. This pioneering technology is expected to curb CO2 emissions by up to 200,000 tonnes annually.
Related News: Repsol signs new license agreement for its PO/SM and polyols technology in China
Repsol and Agbar will be co-managing the plant and Enerkem will be the key technological partner. The plant is projected to be in operation in 2025 after taking the project's final investment decision by the first quarter of 2022. The project has obtained the Integrated Environmental Authorisation and the approval of the Environmental Impact Statement from the local authorities.
Repsol to license EVA/LDPE technology to American
Eni/Maire Tecnimont to turn non-recyclable waste
BASF develops emission-free process for methanol; ten years for commercialisation
The plant will use gasification technology to convert the wastes  into high value-added products such as methanol. Enerkem is the owner of this patented state-of-the-art technology, the first to be tested on an industrial scale, after a rigorous scale-up from pilot to demonstration to commercial scale that took place over a decade, in its commercial demonstration plant in operation in Edmonton, and a new facility under construction in Varennes – both in Canada.