Repsol signs new license agreement for its PO/SM and polyols technology in China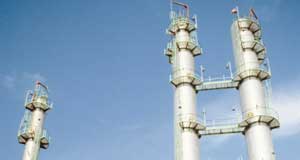 Spanish firm Repsol says it has entered into a new technology licensing agreement to build a propylene oxide and styrene monomer co-production plant, as well as two plants for flexible and polymer polyols.
Repsol will license its PO/SM and polyols technology to construct three plants in the Jiangsu Province in China. The agreement includes a plant of 200,000 tonnes/year of propylene oxide (PO) and 450,000 tonnes/year of styrene monomer (SM) and two plants with an aggregated production capacity of 125,000 tonnes/year of both flexible (PPG) and polymer (POP) polyether polyols.
Additionally, Repsol plans to continue collaborating with this licensee in additional initiatives to strengthen Repsol's positioning in the Chinese market.
Read: Repsol, Enerkem, and Agbar to build a waste to chemicals plant in Spain
Repsol has leading technology in the production of propylene oxide, styrene, and polyols. This agreement adds up to three previous technology licensing agreements in China since 2013.
Repsol built its first propylene oxide/styrene monomer (PO/SM) plant and its first polyol plant in Puertollano, Spain, in the early 1970s. This PO/SM co-production plant was the first built in the world. Later on, in the early 2000s, Repsol built a second PO/SM plant, which doubled the original facility's capacity, and an additional polyols plant, both in Tarragona. Repsol's capacity for innovation is built on the expertise and experience garnered at the Repsol Technology Lab, an example of one of the most cutting-edge private R&D models in Spain and one of the largest in Europe. This expertise adds up to the continuous technological improvement and development carried out at Repsol's Industrial Complexes. All the previous has enabled Repsol's PO/SM co-production process to become an international benchmark, reinforced by this new agreement.
Propylene oxide and styrene monomer are raw materials for products like polyols, glycols, polystyrene, expanded polystyrene (EPS), acrylonitrile butadiene styrene (ABS), and synthetic rubber. These products are used in everyday objects that improve quality of life, such as cosmetics and personal care products, housing comfort elements such as insulation and roofing materials that contribute to sustainability through energy efficiency, or car parts that enhance safety.
Similarly, polyether polyols have several applications in many aspects of our daily life, like flexible foams for various comfort applications, mainly mattresses and sofas, car seats, headrests, and sound-absorbing parts, among others, for the motor industry, additionally, as solid polyurethane elastomers, filled polyurethane elastomers and sealants, and polyurethane surface coatings and varnishes.