Akselos software solution tackles energy security in LNG sector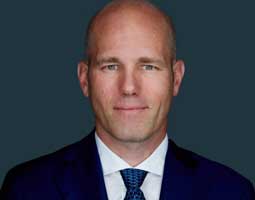 Akselos – creator of the advanced engineering simulation software – says it deployed its digital twin software to protect an increasing number of crucial energy assets to help improve global energy security and accelerate the transition to net zero, as well as entered the European liquefied natural gas (LNG) sector for the first time, building a digital twin of critical components of a regasification terminal for Adriatic LNG and Bureau Veritas. This will help ease European energy security concerns by increasing operational efficiency, maximising uptime and increasing the flow of natural gas to European consumers.
The company also signed a multi-asset deal on one of the world's largest gas-to-liquid (GTL) plants which will see Akselos digitise multiple assets and improve operational efficiency across the site. This project will significantly reduce the risk of large-scale capacity downtime, safeguarding global energy security.
In addition to supporting both LNG and GTL, Akselos built the world's first floating offshore wind digital twin of Principle Power's WindFloat Atlantic project, in a first-of-its-kind project to optimise asset design to reduce manufacturing costs and improve efficiencies on site. The Akselos digital twin will improve the turbine's operations, bringing down costs and increasing clean energy adoption to help drive the transition to net zero.
Supporting its growth in new sectors, Akselos continued to expand its global footprint into Australia, hiring local staff and securing deals with leading energy suppliers. These deals see the company supporting leading operators with its digital twin technology by modelling critical assets crucial to Australia's energy mix, unlocking additional capacity, and extending the asset lifespan of already operational assets.
Akselos CEO Thomas Leurent: "In 2022, Akselos' technology helped improve operations and unlock additional capacity in critical energy assets when global energy security concerns pushed operators to maximise their assets. Our technology is in high demand and protects some of the largest energy production sites in the world, increasing global energy security. It is also enabling the deployment of renewable energy at lower cost and aligning us with the global push towards net zero through key initiatives such as RePowerEU and the US Inflation Reduction Act."
Finally, in recognition of Akselos' commitment to providing best-in-class technology, the company was awarded the Best Digital Transformation award at the World Oil Awards and was a finalist for New Technology Provider at the Latin American Refining Technology Conference. Both awards demonstrated the credibility of the Akselos solution and the enormous potential for further global adoption across upstream, downstream and offshore wind assets.