Arkema/Nippon Shokubai jv turns to wind energy in Texas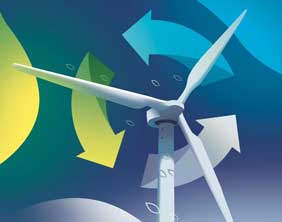 Arkema Inc. and Nippon Shokubai American Industries (NAII), through their joint venture American Acryl in Bayport, Texas, which manufactures acrylic monomers, are strengthening their commitment to accelerate the decarbonisation of energy sources by entering into a long-term power purchase agreement with EDF Energy Services (EDF) intended for 100% of their expected annual energy usage supplied by wind power.
EDF Renewables North America, the renewable energy affiliate of the EDF Group, will supply the American Acryl Bayport site with renewable wind energy from a portion of its King Creek Wind Farm 1, LLC in Haskell and Throckmorton counties in Texas.
"This agreement further implements Arkema's commitments to reduce GHG emissions by 46% by 2030 relative to 2019 under its reinforced climate plan in line with expectations of the Paris Agreement to contain global warming to 1.5°C.," said Richard Rennard, president, acrylic monomers, Americas at Arkema.
"Nippon Shokubai Group has established and released 'TechnoAmenity for the future,' the long-term vision for the future growth of the Nippon Shokubai Group in 2030. In the long-term vision, one of the core pillars is strategic transformation for environmental initiatives, which means promoting initiatives for sustainability to achieve carbon neutral by 2050," said Kenta Kanaida, president, Nippon Shokubai America Industries, Inc.
He added, "Using 100% renewable energy by entering this contract is the concrete first step at our North America base. This also enables us to greatly reduce CO2 emissions associated with the production of superabsorbent polymers produced at the same site as American Acryl. Nippon Shokubai Group will keep contributing to the realisation of a sustainable society by meeting needs of customers and society, and providing innovative technologies and products."