Billion euro fund for clean hydrogen led by former Air Liquide exec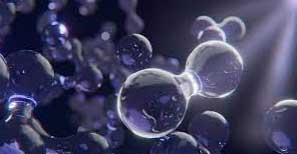 Independent asset manager FiveT Capital Holding has launched a private infrastructure fund, FiveT Hydrogen, said to be the world's first pureplay clean hydrogen investment fund. It has been launched by a team of energy and industry executives led by former Air Liquide Vice-President Pierre-Etienne Franc.
The fund, which aims to raise EUR1 billion from a combination of financial and industrial investors, already has some EUR260 million in public announced investment intentions to underwrite its set-up from Plug Power, Chart Industries Inc and Baker Hughes. It will make largely minority co-investments into greenfield projects with key industrial players.
In addition, Francisco Fernandez, Founder and former CEO of Avaloq and a shareholder and member of the Board of Directors of FiveT Capital, is committing EUR30 million. This commitment is part of a global FiveT Capital contribution to the Fund expected to reach up to 5% of the final Fund size.
The Fund's first closing is expected in the fourth quarter of 2021, with first cash contributed by investors by early 2022 and drawn as required for investment over several years.
"We firmly believe that clean hydrogen, an energy carrier created from low-carbon sources, will help transform and decarbonise the world's economy, addressing the global climate emergency and making a positive change to our planet for future generations," said Franc.
"The fund will serve as a catalyst for both the financing and building of global hydrogen infrastructure projects. We believe it creates the right investment platform to support existing and future hydrogen initiatives."
FiveT Hydrogen points to the "growing focus" from global policy makers on decarbonisation, with more than 30 governments around the world now having enshrined national hydrogen strategies as part of their climate action plans.
"Some US$70 billion of public funding [according to recent McKinsey study] has been pledged to accelerate hydrogen scale-up. Accelerating the build-out of hydrogen infrastructure will radically improve national and corporate abilities to meet net zero and decarbonisation targets," said Franc.
"These ambitions are also driving demand from institutional investors for exposure to cleaner energy sources in line with the Paris Agreement, which will have a lasting impact on environment, society and businesses, contributing to the ESG [environmental, social and governance] imperatives of their respective investment portfolios."
The euro-denominated fund is being targeted at "largely minority co-investments into greenfield projects with key industrial players", with expectations it will work as a catalyst "by investing in upstream and downstream opportunities across the value chain, including green hydrogen production and use and downstream distribution assets to the transport segment and associated fleet development schemes".