Dow selects Linde as clean hydrogen partner for ethylene complex in Canada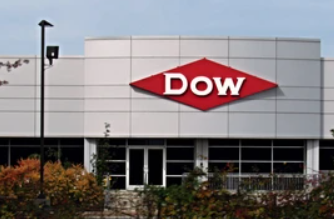 US chemical firm Dow says it has selected Linde as its industrial gas partner for the supply of clean hydrogen and nitrogen for its proposed net-zero carbon emissions1 integrated ethylene cracker and derivatives site in Fort Saskatchewan, Alberta, Canada. Final investment decisions for both the Dow and Linde projects are subject to approval by both companies' respective Board of Directors and various regulatory agencies. Final investment decisions are expected in fourth quarter this year for a potential start-up of phase 1 in 2027.
Under the parties' framework agreement, Linde will complete the design and engineering for a Linde-owned and operated world-scale air separation and autothermal reformer complex. This complex would be integrated with Linde's existing operations in Fort Saskatchewan.
"Linde's partnership is critical in enabling Dow to advance its plans to decarbonise our Fort Saskatchewan site while growing our business," said Edward Stones, Dow's business vice president, Energy and Climate. "Our customers are looking to Dow to help lower the carbon footprint of their products, and this is an important step in that direction."
Dow's net-zero carbon emissions ethylene cracker and derivatives complex would decarbonise approximately 20% of its global ethylene capacity while growing its global polyethylene supply by about 15% and supporting approximately US$1 billion of EBITDA (earnings before interest, taxes, depreciation and amortisation) growth across the value chain by 2030.
The proposed production process at Fort Saskatchewan will convert cracker off-gas into hydrogen as a clean fuel to be used in the ethylene production process and carbon dioxide will be captured onsite to be transported and stored by adjacent third-party carbon storage infrastructure partners.
Visolis, a company combining advanced bioengineering with chemical catalysis to provide sustainable, carbon-negative materials, today announced a partnership with Ginkgo Bioworks (NYSE: DNA), which is building the leading platform for cell programming and biosecurity. Visolis aims to leverage Ginkgo's extensive capabilities in strain engineering to improve upon an existing microbial strain for the commercial production of a key feedstock ingredient used to make bio-based isoprene and sustainable aviation fuels.