Nouryon investing to serve the US market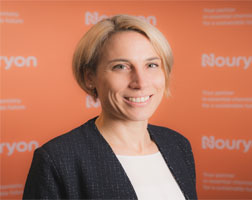 Chemical firm Nouryon has begun the engineering phase at its Expancel expandable microspheres plant in Wisconsin, US, moving one step closer to better serving its specialty additives customers in North America. Construction on the plant is expected to begin at the end of the year.
The expansion project, announced in 2019, strengthens Nouryon's position in expandable microspheres. The Green Bay, Wisconsin, location was selected to complement the company's existing production sites in Sweden, Brazil and China in order to support the growth of the industry. Expandable microspheres are used to make customers' end products lighter and reduce cost and environmental impact by requiring less raw material.
"Nouryon is seeing a significant increase in demand for expandable microspheres, particularly in the packaging, construction and transportation industries in North America, which is being driven by global sustainability trends," said Sylvia Winkel Pettersson, Vice President, Engineered Polymers at Nouryon. "This next phase in the development of our manufacturing facility is an important step to enable Nouryon to meet that fast-growing demand."
Today, the Midwest production facility supports Nouryon customers with the final step of the Expancel production process. Once complete, the plant will be well positioned to support with the full expandable microspheres production process, from start to finish.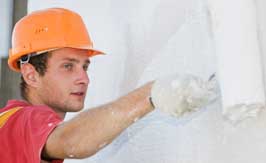 Expancel expandable microspheres are used as a lightweight filler and blowing agent to make end products lighter and incorporate high-performing insulation properties. Customers use it to enhance products, such as concrete, packaging materials and elastomeric cool roof coatings in the construction industry, as well as for the prevention of cracks and water absorption in construction sealants to prolong the life of weather-exposed building materials. The solutions are also key to helping meet regulations for improved fuel efficiency and extending the range of e-vehicles.
"The ability to produce lightweight solutions for our key end-markets in packaging, construction and transportation in the US presents tremendous growth opportunities for Nouryon as our customers increasingly focus on implementing more sustainable solutions," said Johan Landfors, Executive Vice President and President of Technology Solutions at Nouryon. "Nouryon's investment in this important facility reinforces our commitment to be a trusted partner to our customers."