Origin Materials, Kuraray tie up for carbon-negative materials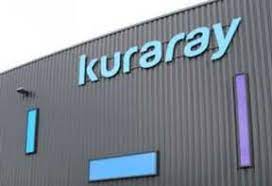 US-based Origin Materials and Japanese materials firm Kuraray have announced a strategic partnership to commercialize carbon-negative materials for polymer applications. The arrangement includes a capacity reservation agreement under which Kuraray will purchase carbon-negative plastics, including PET and PA, and carbon-negative precursors such as purified terephthalic acid (PTA).
The last several months have seen a series of partnerships announced between Origin, which is developing a platform of materials produced from biomass, and companies looking for ways to reduce their carbon footprint. These companies include Mitsubishi Chemical, which is focusing on carbon black for tires; Minafin, on specialty chemicals; Kolon Industries, on polyethylene furanoate (PEF) for automotive applications; and Mitsui, on PEF and PET. Both Kolon and Mitsui have also signed multiyear capacity reservation agreements.
Origin is building a commercial-scale production facility in Sarnia, Ontario, Canada, that is slated for completion by the end of this year. In February, the company announced plans to build a world-scale, US$750-million production facility in Geismar, Louisiana. Start-up is slated for mid-2025, pending a final investment decision.