PetroChina's ethane project uses Shell Catalysts C2 FE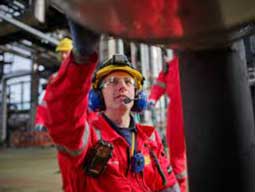 The Tarim ethane to ethylene project operated by PetroChina is said to have achieved a fast and successful startup at the end of August using Shell Catalysts & Technologies (SC&T) C2 FE selective hydrogenation catalyst. Located in Korla, China, the facility is PetroChina's first 600 KTA ethane feed grassroots ethylene plant.
SC&T C2 FE selective hydrogenation catalyst was selected by PetroChina for the core catalyst unit. The catalyst has proven to provide reliable operation at multiple feed sources and various operating conditions, says PetroChina. These features ensure ethylene producers can gain higher yield from excellent ethylene selectivity and also stability features which provide extra confidence in day-to-day operations.
"The SC&T technical service engineers and the startup team demonstrated strong operational excellence and flawless execution, which enabled a fast plant startup within 11 hours from furnace feed until getting on specification ethylene product," said Shaolin Li, ethylene plant manager of PetroChina Tarim.
"We are delighted to extend the long-term collaboration with PetroChina. And the "Right First Time" startup without flaring at PetroChina Tarim is a significant achievement," said Agnes Lim, Specialty Catalyst marketing manager, SC&T. "We are grateful for the opportunity to contribute to PetroChina's decarbonization journey. At SC&T, we are always looking to help our customers decarbonize and achieving startup without flaring helps contribute to these efforts."
Shell Catalysts & Technologies offers catalysts for both the removal of acetylene in front end (FE) and tail end (TE) operations. In FE applications, the catalysts exhibit exceptional selectivity and stability performance in a wide variety of process configurations. The catalysts are characterised by stability in both selectivity and activity. The wide operating window allows for the safe operation in the widest range of CO concentrations.
In a variety of unit designs, Shell Catalysts & Technologies' catalyst will continue to operate effectively throughout cracker maintenance cycles. In TE applications, Shell Catalysts's says its catalyst exhibits proven stability under the high conversion demands required to achieve stringent outlet acetylene targets.
Read: India Glycols and Shell Catalysts partner for sustainable chemicals