Sibur to launch Amur GCC in 2025/2026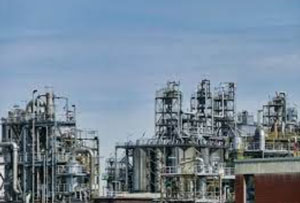 Russian petchem firm Sibur plans to launch the Amur Gas Chemical (GCC) plant in 2025-2026, from the earlier schedule of mid-2024, and will change processing technologies due to sanctions, according to its CEO Mikhail Karisalov speaking at the recent Eastern Economic Forum.
"We expect that despite the current situation, we will be able to launch the plant with a certain reconfiguring of processing technologies in-situ, subject to sanctions of certain equipment licensors and vendors," Karisalov said.
Amur GCC will refine liquid hydrocarbons from the Amur Gas Processing plant. Karisalov also said that according to Gazprom, Amur GPP has been constructed 80%.
He further added, "We will accept more than 3.5 million tonnes of liquid hydrocarbon feedstock for processing in 2025-2026. We expect that we will be able to reconfigure the processing technology on site despite the current situation, taking into account the sanctions of a number of licensors and equipment suppliers. We will be able to launch the plant and become Gazprom's reliable partner in this general line as well."
Sibur Holding is the leader of the petrochemical industry in Russia and one of the world's largest companies in the sector with more than 23,000 employees. Over the past ten years, Sibur has implemented a number of large-scale investment projects worth about 1 trillion rubles.