Southeast Asia's slow uptake of CCUS without carbon pricing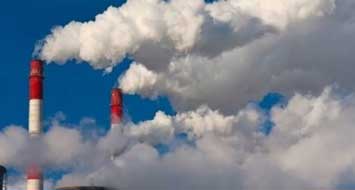 There is no getting around the need for a carbon price in funding the deployment of carbon capture, usage, and storage (CCUS) technology, the Institute for Energy Economics and Financial Analysis (IEEFA) said. And this is a hurdle faced by economies taking part in the clean energy transition, more so in Southeast Asia where only Singapore has so far imposed a carbon price.
Singapore, however, only imposes a mere US$3.7 per tonne of carbon dioxide (tCO2), an amount much too small compared to the US$60-100tCO2 cost incurred in power generation, IEEFA Energy Analyst Putra Adhiguna said. 
The International Energy Agency (IEA) had projected the high carbon price could stand at US$40tCO2 by 2070, down from US$65/tCO2 in 2020. But even then, he said that US$40 is still costly. 
"For the power generation, US$40tCO2 is still expensive and we believe that it is unlikely for Southeast Asia to be able to keep up with this, keeping in mind that CCUS becomes mature in the next two decades, and the power plants will already be three decades or four decades [old], which is going to be another question," Adhiguna said.
Adhiguna explained countries that have been applying carbon capture for gas processing could work around existing finance infrastructure to secure a proper financing deal, which is not the case in power sectors. 
"In the power sector, it's very expensive and we do not believe that there is any other way to work around the question about the carbon price. In absence of a proper carbon price and in the absence of a properly priced power to be distributed to the society, it's very difficult to see that carbon capture in power generation will prevail," he said. 
Singapore and other markets
Whilst the US$3.7 carbon price is still insufficient, Singapore serves as the exception as the IEEFA sees its potential to establish a CCUS hub. For one, Singapore is ahead of its neighbours in terms of carbon pricing as its government announced an "aggressive plan" to raise the carbon price to US$18/tCO2 by 2024 and to US$37-60/tCO2 by 2030. Singapore also has a higher GDP compared to other Southeast Asian states, but above all, the market has a concentrated industrial base, such as refineries, and petrochemical industries. 
"Because Singapore is a hub for many products, whether it's exported or whether it's being used domestically, it may present a quite an exemplary case if CCUS is going to be deployed there," Adhiguna said, noting that the market enjoys substantial support from the government, particularly in R&D.
Moreover, he added that Singapore will likely have to tap nearby countries, such as Malaysia and Indonesia, as it sees the need to find locations for CCUS deployment.
Aside from Singapore, Indonesia has also announced a cap-and-tax scheme with a US$2.1/tCO2e which is set to commence in 2022; whilst Malaysia, the Philippines, Thailand, and Vietnam are all considering carbon pricing.
Outside Southeast Asia, the IEEFA noted in its Carbon Capture in the Southeast Asia Market Context report that Japan, China, and South Korea have the potential to become leaders in CCUS, but are still struggling in its development.
Japan takes the lead in terms of developing CCUS technology both in Asia and across the globe with its technology being utilised by companies in the US. However, its carbon capture capacity remains low at about 0.2 million tonnes/year.
Adhiguna linked this to the geological risks in Japan, considering it is highly prone to earthquakes. He added the market also faces challenges over its government's willingness to adopt CCUS with a high price of carbon. At present, Japan imposes a US$3tCO2e.
China has small-scale CCUS capacity but has not seen strong development over the past decades. IEEFA also observed that CCUS development is not the government's priority as China falls short in providing a clearer direction for a wide-scale development of CCUS. The country's carbon capture capacity stood between 2-4 million tCO2 per annum (MTPA), which is less than a single factory in the US could generate, the IEEFA compared. 
South Korea, meanwhile, has laid out plans to invest in CCUS both within its borders and overseas. According to IEEFA, utility firm Korean Electric Power Corporation (KEPCO) planned to exit coal by 2050 and commercialise CCUS technology for 500-megawatt of coal power and 150MW of gas power by 2030. However, its current CCUS utilisation is still "largely limited to small-scale pilot installations."
"Most of the technology providers in the power sectors and industries in the region came from these three countries," he said. 
"So it is important for Southeast Asia to know where these three countries are heading because where they go may give an indication of where Southeast Asia may be heading." 
CCUS as gas processing vs. power generation
Looking more closely, CCUS development in Southeast Asia is largely dominated by gas processing CCUS rather than CCUS for power generation. More than 60% of the current CCUS capacity deployed is for gas processing, which Adhiguna said is intended to support the oil and gas industry production. This is opposed to the ongoing discussions on CCUS as a way to reduce emissions.
"It will be very difficult for gas processing CCUS to be continually expanding because at the end of the day, as we move toward the net-zero target, there are two questions that cannot be answered by the gas processing CCUS– firstly, is that these gas are to support the oil and gas industry to produce," he said. 
"Secondly, we also need to keep in mind that whenever there's a discussion about CCUS, and public funding is involved, the public will, in the end, ask the question, of whether they're spending their tax money to support the transition toward net-zero, or whether they're supporting a transition towards something that gives more long term liabilities than anything else."