Adani investing in US$4 billion coal-to-PVC plant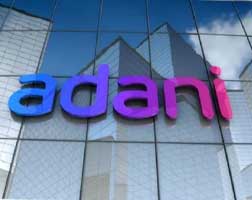 Indian multinational conglomerate Adani Group plans to construct a coal-to-polyvinyl chloride (PVC) plant in Mundra, Gujarat, with a capacity of 2 million tonnes/year of PVC grades such as suspension PVC (resin), chlorinated PVC (C-PVC) and emulsion PVC (paste).
The company also intends to establish a vinyl chloride monomer (VCM) feedstock plant to produce PVC, with a capacity of 2 million tonnes/year.
In addition to this, the firm is also planning to build a chlor-alkali plant in order to produce 1.3 million tonnes/year of caustic soda, 1.23 million tonnes/year of hydrochloric acid (HCL), and 16,000 tonnes/year of sodium hypochlorite. The facility is also expected to produce 130,000 tonnes/year of caustic potash, 100,000 tonnes/year of potassium carbonate, and 200,000 tonnes/year of sodium bicarbonate.
According to the company, the project will also include a calcium carbide and acetylene unit, which will produce 2.86 million tonnes/year of lime, 2.9 million tonnes/year of calcium carbide, 860,000 tonnes/year of acetylene, and hydrate lime sludge.
For this mega project, about 3.1 million tonnes/year of feedstock coal will be used which will be mainly sourced from Australia, Russia and other countries. The company has plans to bring the project on stream within four years of receiving all the necessary approvals.
The company adds that it will provide a source for PVC as India currently imports more than 50% of its PVC requirements and these imports are expected to rise further with no recent new capacity additions. The proposed project will also help to reduce import dependence for polymers by promoting domestic production, concludes the company.
Read: BASF to partner with Adani for acrylics project in India