BP to start sustainable aviation fuel production in Australia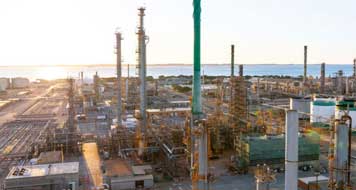 Oil and gas major BP plans to become Australia's first producer of sustainable aviation fuel (SAF) as soon as 2025 – it will convert an oil refinery in Kwinana, West Australia, to produce the sustainable fuel. BP has set a date to launch production in Kwinana but has not disclosed what volume of SAF it plans to produce.
Lucy Nation, BP's Asia-Pacific vice president of low-carbon solutions, said output would depend on demand as the facility would be able to switch day-to-day between producing SAF and biodiesel. "We're lucky at Kwinana in that we're able to re-utilise some of the processing equipment, the utilities, and we have tanks ready to-go."
The Kwinana facility is located in a region dominated by the mining industry where there is heavy demand for diesel for trucks.
BP's SAF project is expected to cost "hundreds of millions" of dollars," Nation added.
Australia has no SAF requirements unlike the European Union, which had just last week approved of plans requiring suppliers to blend a minimum of 2% of SAF into their jet fuel from 2025. This requirement is set to rise to 85% in 2050.