CNPC, Gazprom sign deal on gas pipeline supply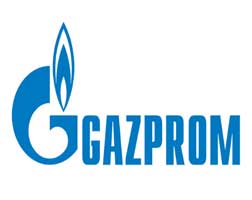 The China National Petroleum Corporation (CNPC) have signed a technical agreement with Russian energy company Gazprom to supply gas to China, via a pipeline that crosses the Ussuri river on the China-Russia border. The MoU (Memorandum of Understanding) details the main technical parameters for the cross-border section of the gas pipeline as well as physical and chemical parameters of the intended supply.
Gazprom has issued a five-year plan for large-scale work on gasification of the Far East. Gazprom and CNPC will now work to broaden their cooperation, push ahead with underground gas storage and gas power generation projects, and strengthen their strategic partnership.
Gazprom Deputy Chairman Vitaly Markelov and CNPC Vice President Huang Yongzhang signed the deal at the St Petersburg International Economic Forum, Russia.
Previously, in 2016, CNPC Chairman Wang Yilin and Gazprom Chairman Alexei Miller signed a MoU in the presence of Chinese President Xi Jinping and Russian President Vladimir Putin.
Meanwhile, in the Sakhalin Region, the Russian company is linking the Yuzhnaya gas distribution station and a gas distribution pipeline to redistribute the load more evenly and reliably.