Solar power to lead the way in renewable energy capacity mix in Malaysia – UOB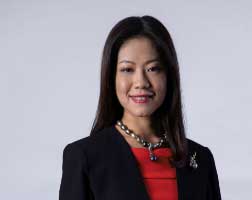 Gas and thermal power sources are expected to continue making up a significant proportion of the national power generation mix over the next seven years, according to a Fitch Solutions' Global Market Insights forecast published in March 2021.  Nonetheless, UOB Malaysia  says that the country will continue to increase renewable sources in its energy capacity mix to 20% by 2025, particularly solar power.
This projection is underpinned by the recent announcement of new power plant constructions under the Large Scale Solar (LSS) 4 programme by the Energy Commission of Malaysia. Solarvest Holdings Berhad, an engineering, procurement, construction and commissioning (EPCC) partner in UOB Malaysia's U-Solar programme, was one of the LSS4 successful bidders. UOB Malaysia also supported two solar power plant projects – the Sinar Kamiri Power Plant located in Sungai Siput, Perak and the Kenyir Gunkul Power Plant located in Dungun, Terengganu – under the previous LSS programmes.
Read also: Australia, Japan, and Vietnam at the helm of APAC's shift to renewable energy
Ng Wei Wei, Managing Director and Country Head of Wholesale Banking, UOB Malaysia, said, "Although gas and thermal power sources continue to power the country's electricity demand substantially, the future looks bright for the construction of solar power plant projects. We are positive that the solar power plant projects under the LSS programmes, including that by Solarvest's under its successful bid, will further accelerate Malaysia's pace of achieving its renewable energy capacity target."
Ng furthered: "Through our U-Solar programme and financing of the Sinar Kamiri and Kenyir Gunkul solar power plants, we aim to encourage greater nation-wide adoption of green technology. This is in line with our commitment to forging a sustainable future for better businesses, lives and livelihoods and communities as we contribute to the nation's long-term economic, social and environmental well-being."   (Press Release)