Demand for Malaysian palm oil to continue, minister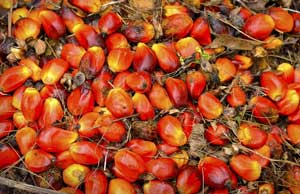 Malaysian Minister of Plantation Industries and Commodities, Datuk Zuraida Kamaruddin, has said that demand for local palm oil would continue to rise globally despite Indonesia's export levy waive.
Zuraida assured that any suspected market jitters would only be temporary.
"Whatever it is, the world needs palm oil. The only thing is that, of course, our palm oil price will be more expensive than Indonesia's because they have a sufficient labour force and enough access. Hence, the production is cheaper," Zuraida said.
The Indonesian government has decided to waive the export levy for palm oil and palm oil products in an attempt to cut high inventories and boost exports. The export levy will take effect from July 15 to August 31, 2022.
Meanwhile, the ministry is optimistic that China would be increasing its palm oil imports and plans to monitor other developments in the palm oil industry.
"The development would affect Malaysia, which is one of the largest producers of palm oil products," said Deputy Minister Datuk Seri Wee Jeck Seng.
"We will look at this matter seriously because it does affect the export (of Malaysia's palm oil)," he said.