JJ-LAPP, Clenergy tie up to make solar energy accessible in ASEAN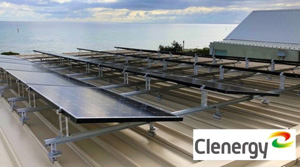 Electricity demand in South East Asia  is increasing at a tremendous rate, To meet this demand, the subregion is also scaling up its deployment of renewables in the energy sector.
JJ-LAPP, the cable technology joint venture of diversified industrial conglomerate, Jebsen and Jessen Group, and LAPP Holding Asia, has expanded their partnership with Clenergy, a globally renowned solar mounting gear provider, for the distribution of Clenergy's products in countries across South East Asia.
JJ-LAPP and Clenergy's partnership comes at a time when the industry's confidence in investing in renewables is growing due to the region's rising population, economic growth, and nascent renewable energy capacity development.
The partnership will enable engineering, construction, and procurement companies in six ASEAN countries,namely Singapore, Malaysia, Thailand, Indonesia, Vietnam, and the Philippines to access Clenergy's entire portfolio of products through JJ-LAPP's extensive regional network.
 "The synergy of Clenergy's long-standing experience in the solar energy space backed by the strength of our network and reach within ASEAN will make sustainable energy practices more accessible and drive the industry forward," said John Hng, Regional Head of Business Development at JJ-LAPP.
Clenergy's range of solar mounting gear from their SolarRoof, Ground, Water, and Elevate series, will complement JJ-LAPP's current suite of offerings such as the LAPP solar cables and connectors, Trina solar panels, and Huawei solar inverters to meet the growing demand for renewable energy in the region.
Daniel Hong, Chief Executive Officer, Clenergy, said that the partnership will strengthen the solar industry offerings in the region and enable the industry players to benefit from the quality and technical superiority that we have to offer. With the cost of generating renewable energy rapidly declining, ASEAN countries have an opportunity to shift towards more sustainable business practices. Malaysia is already the world's third-largest producer of photovoltaic (PV) cells, while investment in Thailand's solar manufacturing industry contributes to the PV output for global markets. Singapore is also focusing on solar PV deployment as a sustainable energy source, and is forecast to add 1.2GW of new power capacity generated between now and 2030.
According to the partners, collaboration in the industry will encourage more companies to go green by offering one-stop easy access to world-renowned and state-of-the-art products and solutions for renewable energy. It is a milestone towards a brighter future for the solar industry that will aid the region in achieving greater renewable energy adoption and increase sustainability efforts.
Read: Gas South pursues solar goals by 2023; to invest US$50 mn