Solvay ramps up solar energy at Italian sites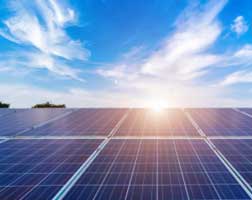 Belgian chemical firm Solvay has  signed a ten-year Corporate Power Purchase Agreement (PPA) with Falck Renewables S.p.A for the development of a solar project in the region of Puglia, Italy.
The new solar plant project will have a capacity of 41.1 MW and a production of about 70 GWh of electricity per year, equivalent to the energy necessary to cover the needs of about 26,000 households.
Around 70% of the electricity produced by the solar plant will go to four of the six Italian sites of Solvay: Bollate, Ospiate, Livorno and Rosignano, achieving a reduction in annual CO2 emissions of over 15.000 tons.
Read also: Solvay launches hydrogen platform
The project is designed to be an integration of renewable electricity production and agricultural activity: it will include alternating structures of solar panels with rows of olive trees. The management of the olive grove will be assigned to specialised operators, which will generate new jobs and local income.
This project is part of the Solvay One Planet sustainability roadmap, which aims to reduce greenhouse gas emissions by 26%.