Shell awards Worley contract to build hydrogen plant in Netherlands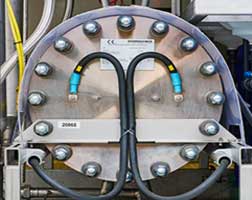 Worley has been awarded an early engineering services contract by oil firm Shell to support the development of a new 200 megawatt electrolysis-based hydrogen plant.
Once completed, the project will be one of the largest commercial green hydrogen production facilities in the world.
Shell's Holland Hydrogen I project will be located on the Tweede Maasvlakte in the Port of Rotterdam in the Netherlands. A final investment decision will be made later this year.
As a first-of-its-kind project on this scale, Worley adds it is providing early engineering and asset integration related services including the selection of the best technology needed to support the overall business case.
Operations are scheduled to start by 2023 and will produce 50,000–60,000 kg/day of hydrogen. Renewable energy will preferably be provided by the Hollandse Kust (noord) offshore wind farm. The green hydrogen produced will initially be used at the Shell refinery in Pernis to partially decarbonize the production of fossil fuels and support the industrial use of hydrogen in the heavy transportation industry.
"This project supports our commitment to lead the development of hydrogen projects, while allowing us to support Shell's strategic interests toward developing new fuels further," said Peter van Alphen, Senior Vice President, the Netherlands and Germany, Worley. "It is an important for the Netherlands, Shell, Worley and indeed the world."