Zenith Energy, EI-H2 form JV for green energy facility in Ireland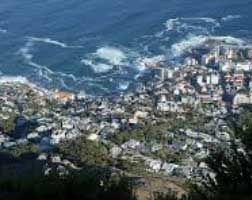 Zenith Energy and EI-H2 have announced plans for a joint venture to develop a 3.2 gigawatt (GW) green energy facility at Bantry Bay, located in Ireland to produce green hydrogen and green ammonia.
According to Zenith, the new facility, when fully operational, has the potential to reduce Irish carbon emissions by 2.4 million tonnes/year – the equivalent of the carbon emissions of 25% of all Irish homes. It will operate alongside Zenith Energy's existing Bantry Bay Terminal, and will be one of the largest of its kind in the world. This development will see Ireland secure a place as a global leader in the generation and export of green energy, Zenith said.
The first phase of the project will see the construction of a scalable green hydrogen production facility, up to 2.7 GW in capacity. The second phase involves the construction of a 500MW green ammonia facility, using the green hydrogen from the first phase. The green energy produced by the facility will be used both domestically and internationally.
Zenith Energy and EI-H2 have commenced a year-long feasibility study before an application for planning permission will be made. The new facility could be operational by 2028, by which time sufficient wind generation from off-shore sources will be available to meet the proposed scale of the project, Zenith said.