EU to amend consumer rules to address 'Greenwashing' concerns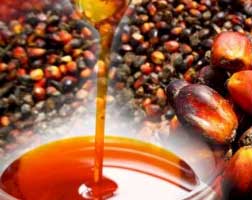 Malaysia has proposed to the European Commission to amend the matter of "greenwashing", whereby businesses present a false impression of a product's environmental impact or benefits.
In its submission to the European Union's (EU) feedback period on Consumer policy – strengthening the role of consumers in the green transition (draft directive), the Malaysian Palm Oil Council (MPOC) said greenwashing misleads consumers and causes low levels of confidence in the environmental credentials of businesses, overall leading to a "less green economy".
MPOC said the most prominent example of such unfortunate greenwashing claims is the notorious "palm oil-free" assertions made on food products.
Palm oil-free products are often identifiable by a green, round logo, which typically states "palm oil-free" in the various EU member states' languages depending on the market in which the product is placed.
"In France, for example, the number of operators using palm oil-free claims had significantly increased within a few years from 312 in 2013 to 666 in 2014 and 692 by the end of 2015.
"At the same time, the number of brands bearing such claims also increased from 39 in 2013 to 60 in 2014 and 66 in 2015," said MPOC chief executive officer Wan Aishah Wan Hamid.
On that note, she said the MPOC is willing to work cooperatively and in partnership with the European Commission to provide the wealth of measurable data developed over the years in this context.
On April 3, 2022, the European Commission published its proposal for a Directive of the European Parliament and the Council amending Directives 2005/29/EC and 2011/83/EU to empower consumers for the green transition through better protection against unfair practices and better information.
The proposed directive aims at contributing "to a circular, clean and green EU economy" by enabling consumers to make informed purchasing decisions and, therefore, contribute to more sustainable consumption.
Wan Aishah said that MPOC considers palm oil-free claims to be misleading consumers, and negative campaigns by manufacturers and retailers are intended to motivate consumers to reduce the use of palm oil, using its alleged negative environmental impact and nutritional implications in most EU member states for years now.
Palm oil-free claims and labelling, and related misleading marketing campaigns, have negatively affected the image of palm oil among consumers in the EU and beyond.
According to the MPOC, the trend started in Belgium and France but spread to the other EU member states and beyond the EU to other European countries.
MPOC, Wan Aishah said, considered that such palm oil-free claims implicitly convey that palm oil is unsustainable, contributes to deforestation, and causes loss of biodiversity.
"In such general terms, it is simply not the case. More specifically, in the context of the controversial palm oil-free claims, manufacturers often imply – without any further substantiation – that, for example, sunflower oil or soy oil should be used, instead of palm oil, as those oils have less of an impact on the environment.
"Currently, no specific EU legislation substantiates such 'green claims' made on foodstuffs. As a result, claims such as those regarding the environmental impact of particular vegetable oils do not appear to be based on scientific evidence," Wan Aishah said.
She noted that they are often deceptive, intentionally crafted in misleading terms, and for the most part, unfounded generalisations that denigrate specific products to promote others.
In this context, MPOC strongly supports this EU legislative initiative to ensure that implicit claims like palm oil-free, meaning that the products bearing such claims are "greener", more sustainable, do not contribute to deforestation, and do not cause loss of biodiversity than comparable products containing palm oil, be regulated and subject to strict requirements.
Nevertheless, Wan Aishah pointed out that MPOC strongly supports some of the legislative changes and appreciates that the European Commission is aware of many environmental claims providing vague, misleading, or unfounded information on products' ecological characteristics.
The European Commission's Study on Environmental claims in the EU – inventory and reliability assessment, among other things, reviewed the use of sustainable claims, referring, for example, to the claim that "shea is a sustainable alternative to palm oil" on a margarine product.
MPOC looks forward to a constant, transparent, science-based, and frank dialogue with the EU as this legislative initiative progresses.